Season 10
Canadian International Comedy Film Festival
October 8th, 2022
CICFF 2022 – Season X
By now it should be clearly apparent that we are celebrating our tenth year in operation! (If not, please send us a note so that we can sack those involved in NOT promoting this significant milestone).
October 8th 2022 is the date!  Please help us celebrate 10 years of comedy film with a gala event we've only dreamed of.  For some reason, we've been able to find [insert hollywood promo here] to join us virtually for an evening of big, in person laughs.
For those who enjoy in-person laughs, you can get your tickets here [https://www.eventbrite.ca/e/cicff-10th-year-tickets-331034682647]
Like every other year, we are forging ahead to bring the best comedy film from around the world to our audience. Please follow us on Facebook, and Twitter for the most up to date info.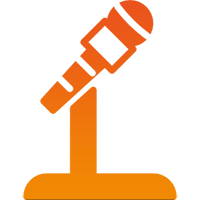 2021 Awards Show
If you missed the live awards show on February 27th, you can watch the replay here
About the Festival
You may be wondering where all of this came from. Here's our story, from humble beginnings in a community center all the way to our ninth year of hilarity.
Venue Information
Beautiful location in the heart of the city
Location
PLEASE NOTE: The festival takes place in Winnipeg, Manitoba at the Cinematheque theatre and the Gala at The Park Theatre
Transport
Winnipeg has many transportation options. If you're really trying to save those sheckles, try the transit system. For ride sharing, we have tappcar.com available. Or try a traditional taxi. If you make it in, we'll make sure you have a few laughs for the evening.
Hotel
Suitable Hotels and Restaurants are all near the festival location. If you need assistance to book a room or a dinner reservation, give us a call.
General Queries
contact@cicff.ca
Ticket Queries
tickets@cicff.ca
Event Organiser
+1(855) 742-7864